One of the big chunks that could complete an impressive event style and decor is balloon arch and backdrops that are often used as an entryway or for pictures. Infusing balloons in your upcoming event will definitely bring a trendy and modern feel to it. You can always stick the classic flower arches and backdrops but adding balloons can definitely bring it to a different level.
Balloon arch and backdrops are often readily available for delivery so wouldn't have to worry about squeezing these soft round objects in your car. Here's a list of 10 of the best Toronto balloon shops offering balloons, balloon decor, balloon garlands, balloon arches and other balloon decorations.
Best Balloon Arch Decorators in Toronto (Ontario)
1. VintageBash
Want to combine modern and traditional design for your upcoming event? VintageBash has the talent and mastery in pulling that off. The balloon arches they create are always unique and can be customized. For this reason, this team of talented decorators can make your event pop! Whether it's an intimate affair or a big function, they have you covered. Choose from their flower or balloon arch and backdrops to warm hearts and put on a smile on everyone's face. Aside from decors, this shop also offers an all-in-one service to cater to all of your event needs. You can get balloons in a la carte package or combined with other products. They can't wait to meet and plan your event for you, so rush onto their website now to start.
2. Decora Events
Planning to have a fabulous gender reveal? Decora Event has got your back! Announcing to the world that you are about to bring a little sunshine is worth every minute of the celebration. With their balloon arch and backdrops, this shop can be your go-to from the gender reveal up to your baby's birthday celebration! Aside from these occasions, they also provide service for corporate events, weddings, baby showers, Baptism, and more. Choose from balloons or flowers that can be rented or opt to purchase them for keepsake. Services they offer are also customizable, so visit their website now start planning for your event!
3. Party Warehouse Outlet and Classic Event Decor
Hold a celebration that will surely be unforgettable. Party Warehouse Outlet is offering a wide array of product selections that could complete your celebration! From balloon arch and backdrops, decors, accessories, tableware, to name a few, they have them in-store for you. Perfect for themed parties, this one-stop party supplies can truly cater to any of your needs. Aside from this, they can also help you in planning your event. Items they offer go as affordable as $1.49 CAD. What a good deal, right? Stop by their website to browse through their collection!
4. Balloon Celebrations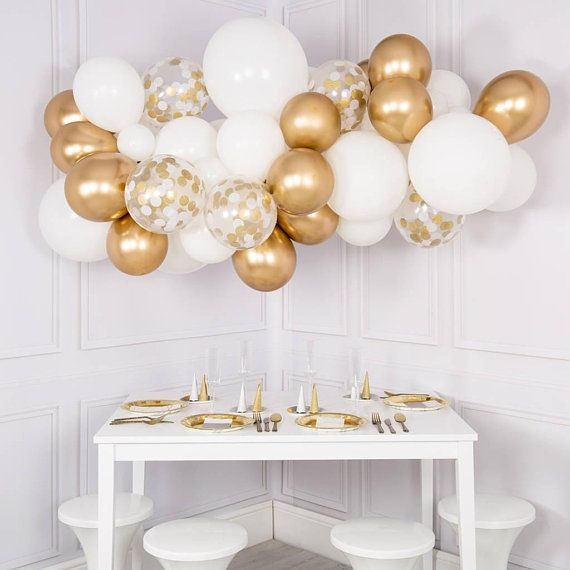 Fill your room with Balloon Celebrations! Taking pride in its 20-year experience, you're sure to expect balloon decorations that fit any kind of occasion. From grand parties to intimate celebrations, this team of balloon specialists will surely bring to life ideas to amped up your event. Aside from balloon decors, this shop is also a gift source for your guests' giveaways. The services they offer are large, including balloon arch and backdrops, ceiling balloons, custom balloon imprinting just to name a few. Check out their website to learn more!
5. Balloonagram
Post a stunning photo of balloon arch and backdrops made by Balloonagram. They take pride in their over 30 years of experience. that's why every design they create is surely Instagram-worthy. Built with creativity and expertise, this balloon decorator offers a wide array of services which include balloon imprinting and telegrams, balloon arch and backdrops, helium, and air machine rentals, just to name a few. Want to get started? Get in touch with them by clicking their website below!
6. Balloonery.com | Balloon Delivery in Toronto
Give your engagement proposal a picture-perfect backdrop with Balloonery.com. With this team of balloon specialists, your proposal will be made even bigger and grander! They create balloon designs that will surely be remembered for their spectacle. From balloon arch and backdrops, garlands, bouquets – name it, they can create it for you. Definitely, worth the gram, their arrangements start at $33.90 CAD for balloon bundles in dozen and go higher for more extravagant events. Share your plans with them to get you started!
7. Lolliloot Balloon & Party
For balloon garland and clustered balloons that are unique and original, Lolliloot and Party is for you. This balloon specialist incorporates materials such as tulle to give your event decor a different and unique look. Also offering beautiful balloon arch and backdrops, they will surely level up your event to make it picture-perfect and unforgettable. Their ready to hang balloon garlands and pillars start off at $20.00 CAD while marble balloon bouquets start off at $18.00 CAD. They have a long list of collections, so you have to visit their website to see more!
8. Balloons Bash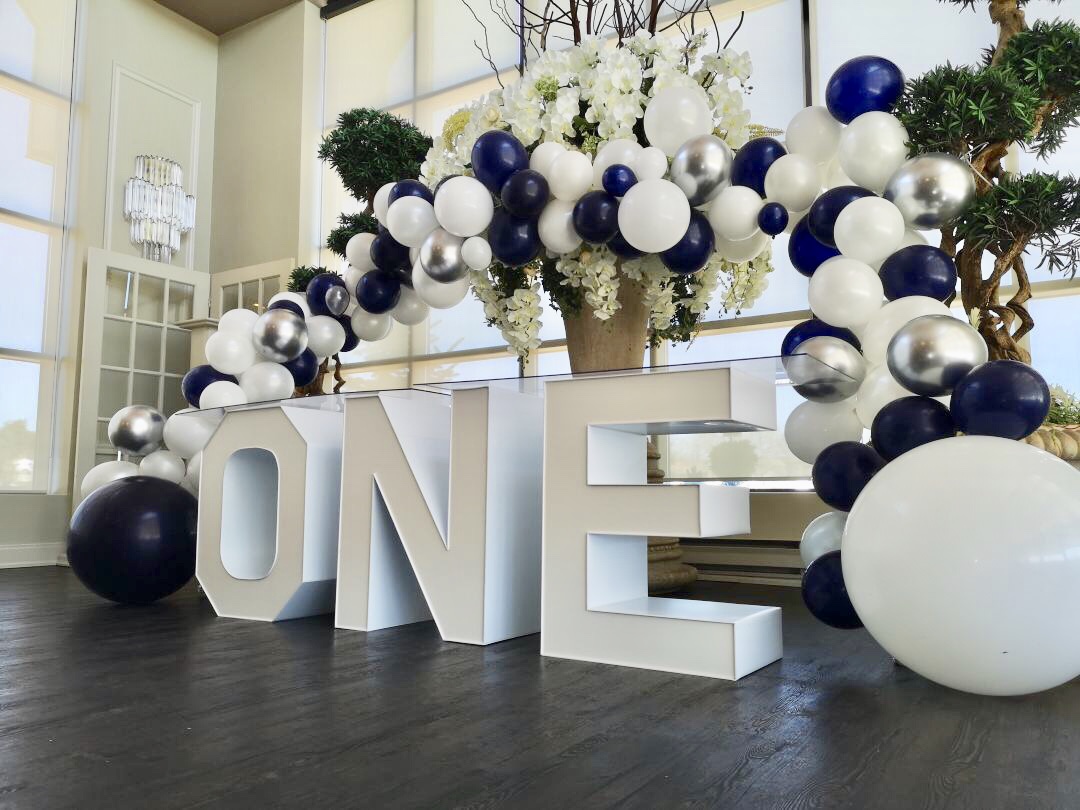 Plan the most epic birthday party for your child with Balloons Bash! This team of balloon artists can create balloon arch and backdrops perfect to complete your event – whether it's for a birthday, anniversary, corporate event, or wedding. You can customize your balloon color up to four kinds. They also offer half arch balloons combined with a floral backdrop to compliment your event. In addition, you can also opt for add-ons they offer which include sweet carts, flower backdrop, and marquee letters as your event's finishing touches. This one of the top balloon decorators in the Greater Toronto Area offers their minimum balloon pricing at $199.00 CAD. Sounds interesting? Click their website below to schedule your event!
9. Piccolo Parties
Planning for an upcoming baptism of your child? Enjoy the perfect backdrop from Piccolo Parties! This amazing balloon specialist will surely make you and your loved ones fall in love with their design. They offer top-notch customer service that is prompt and heartfelt – that could keep you coming back for your future events! This decorator does not only offer balloon arch and backdrops but can also cater to your overall event styling, floral arrangements, and props needs. With their services, your event planning will surely be a breeze! Their pricing varies depending on your choice but you can enjoy their expertise starting at $29.99 CAD. For more detailed information, check out their website!
10. Cutie Balloons Toronto
Hold the most fantastic party by setting it up with Cutie Balloons Toronto! You can fill the venue with balloons or place them as an entryway or backdrop! This shop offers balloon bouquets and garlands that are perfect for birthdays, engagement proposals, any kind of celebration that needs to be amped up. Whether it's balloon arch and backdrops or floating balloons, they have it in-store for you. This decorator offers balloon packages starting at $25.00 CAD. You can select your colors and choose the number and type of balloons you need. Head on to their website now place an order.