Your wedding day is the commencement of starting a new journey in love. That's why wedding photographers have a crucial job to capture your special day. While there are moments that will be embedded in our hearts and minds, photographs are keepsakes we can cherish and hold onto forever. Images are like time machines that bring us back and enable us to relive the momentous chapters of our lives.
With a large selection of wedding photographers in Toronto, it's quite challenging to choose which one is best for you. But we are here to make things easier, we have list 10 of the top wedding photographers in Toronto that can help you capture every moment of magic and romance. Serving Toronto, Mississauga, Woodbridge, Vaughan, Pickering, Whitby, Oshawa, Durham, GTA, and areas across Ontario.
1. Emblaze Photography
For memories to last an eternity, Emblaze Photography will be honored to be your instrument in immortalizing your most special day. This team of highly skilled and passionate individuals will take every snap of candid moments and chemistry between you and your partner. They will not fabricate and tell you what pose to strike, as a result, every captured moment will turn out magical. This team treats photography as an art of storytelling of romance and journey. If you're photography style revolves focuses on being light, fresh, and classy, this team is for you.
2. Mango Studios
Feel the sparks fly with Mango Studio's captured moments. This team of artistic and knowledgeable wedding photographers is dedicated to getting a shot of your love in its most raw and organic form. And to achieve that, they carefully train and hand-pick photographers. They advocate in preserving your genuine moments of love and devotion that you and the following generation can reminisce and remind you of how beautiful your journey has been. This team's approach in photography is driven by your their client's own story and tastes with an added touch cinematic style.
3. Purple Tree Photography
Photographs are stories that you can share and return to. For a well-told story, Purple Tree Photography has a team of wedding photographers who is in love and mesmerized by blushing brides. Committed to capturing every heartbeat of your most special event, they take advantage of natural, soft lighting which made their visual style elegant. Having perfected this approach, they have been continuously inspired by everything around them. They will flick the camera every time your face lights up or when you're feet start hurting – after all, they are storytellers who let you revisit this important day of your life.
4. Wedding Photography by Calin
Do you want your unique love story to be translated into a magical photograph? Wedding Photography by Calin has the artistry and expertise to achieve that. This team of wedding photographers is perfect in depicting a modern-day love story as they have mastered innovative techniques to pull off stunning images as shown above. From the moment you step on their studio down to the time you walk out of your reception, they will be there every step. They specialize in classic and elegant photography so you're sure to expect photos to bring timeless nostalgia.
5. Olive Photography
For couples who want their classic tale of love represented in the most organic way, Olive Photography is the one you're looking for. Olive finds beauty in all the little things she comes across and combines them with other elements to put together candid life stills. Her approach is one of the most unique among wedding photographers – as she lets her heart feel the moment and clicks the shutter. As a result, every image she gets a snap of has the most genuine emotion still that can make you relive the moment every time you see it – perfect for brides and grooms who want it at its most raw state.
6. Luminous Weddings
Preserve tangible moments with Luminous Weddings. This team of wedding photographers is an advocate for authentic moments. To make this possible, they take time to know their clients so that they will feel more comfortable being themselves in front of the camera. On your wedding day, you can spend all your energy and attention and indulge at the moment while this team clicks the shutter. As a result, the images captured are unscripted and a true definition of the couple. In addition to that, they will also help you find the right location for you. With their amazing services, it's no wonder this team is one of the most sought-after wedding photographers in Toronto.
7. Toronto Wedding Studios
Weddings often pass by like a blur, so thank goodness for photographs! Wedding photographers in Toronto Wedding Studio have the magic on the tip of their fingers, one click and your moment can last for an eternity. This team of professionals takes pride in their abundant technical knowledge and skills. Capturing photos that encapsulate the overall energy of your union, from the newlyweds, friends, and families – their illuminating joy will not go undocumented. After all, weddings are a chapter of everyone's lives that is worth revisiting.
8. Avangard Photography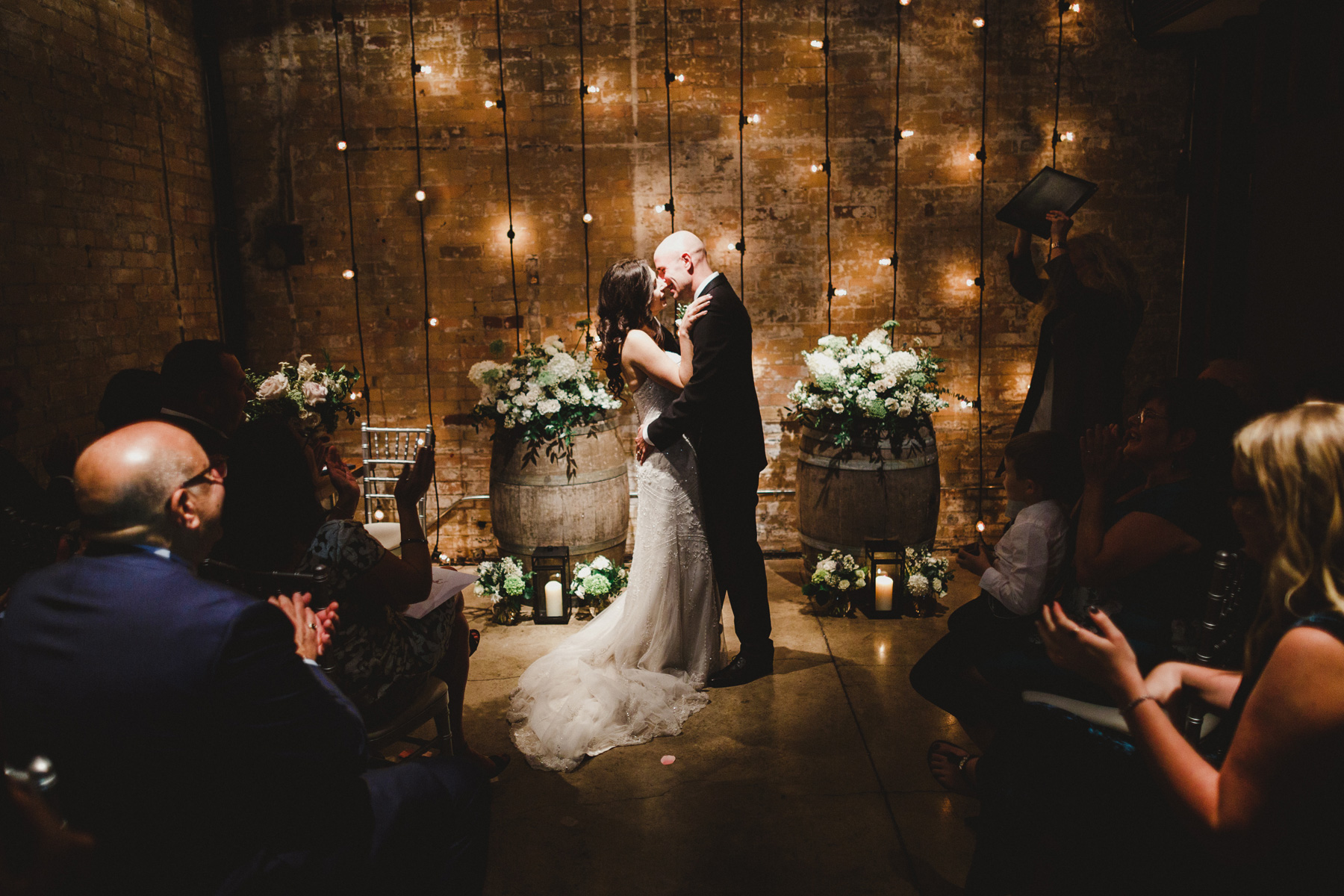 No virus can stop love! Let Avangard Photo capture and immortalize the love that can conquer all. This team of artistic and skillful wedding photographers will cater to the photography needs that perfectly represent you. They won't force a smile and stage your photos as they focus primarily on genuine-time – resulting in photographs that will ignite emotions for decades to come. To give you brief details, the wedding photography packages they offer run from eight up to 12 hours, focusing on real moments and real emotions.
9. Everglow Photography
Do you want photos that would bring you back to its very moment? Everglow Photography focuses on how a captured photo makes you feel – not only how pretty it is. Monica, the owner, and lead photographer believes that every wedding should be written through images – that's why every bride and groom she has handled has nothing to say but incredible feedback. Choosing her will not only lead you to have an amazing photographer but also a friend that will be there from start to finish.
10. Jessilynn Wong Photography
When you come across Jessilynn Wong's Instagram feed, your hearts will surely be captivated by her. She has the versatility and keen attention to detail that makes every shutter click a perfect reflection of the bride and groom. She has an enigmatic and friendly personality as well that you won't think of considering other wedding photographers upon meeting her! The angles and style she uses are truly a masterpiece. And to top it off, if you choose her, you and your spouse will be reminded of the joy and surreal feeling this special day has brought you.