When there's a cause for celebration, it can only mean something special happened or will happen.
These are meaningful events that deserve time taken to meticulous planning to create fond memories to look back on after many years. Whether it's a graduation, a 60th birthday, a wedding, or a surprise welcome back part, making that day extra special is worth the effort.
Woodbridge is home to many beautiful locations for you to consider holding your special events in. We have carefully curated a list of the 10 Top Event Venues in Woodbridge for you to look into. To this end, one of these might just be the perfect fit for a once in a lifetime experience.
1. Wallace House
Photo taken from: wallacehouse.com
The Wallace House provides a natural and rich cultural ambiance that you will surely love. Brimming with the strong heritage of the City of Vaughan, the Wallace House represents the best of what the community of Woodbridge has to offer.
Those looking for an intimate celebration will fall in love with a beautiful vintage interior so masterfully preserved after all these years.
2. Paramount event space
Photo taken from: paramounteventspace.com
If you're looking for a hefty dose of grandeur for your event, then the Paramount Event Space should pique your interest. With a floor space of over 60,000 square feet, this is a large venue capable of accomodating up to 1, 200 guests.
With its versatile flexible function rooms, you can opt for a large celebration or an intimate affair. The Paramount Event Space is sure to capture your fancy for a sleek and grand experience.
Address: 222 Rowntree Dairy Rd, Woodbridge, ON L4L 9T2
Contact: (905) 851-3824
3. The Jewel Event Centre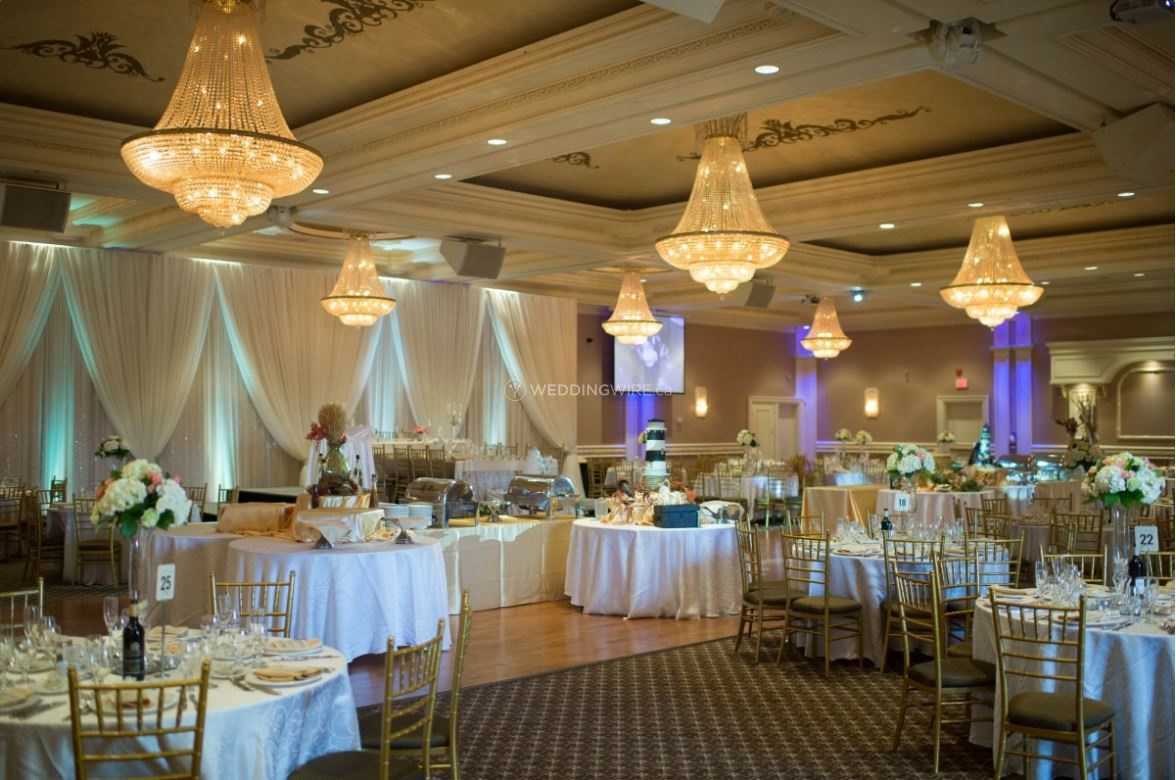 Photo taken from: thejeweleventcentre.com
Ever since its inauguration in 2003, the Jewel Event Centre has been a famous stalwart among the event venues in Woodbridge. The promise of the Jewel Event Centre is to provide a wedding celebration that's "on-point" with your every wish.
Whether its the food, the service, or the styling, the Jewel Event Centre aims for nothing short of perfection every single time.
Address: 55 Sovereign Ct, Woodbridge, ON L4L 8M1
Contact: (905) 265-0919
Website: http://thejewel.ca/
4. W Event Boutique
Photo taken from: weventboutique.com
For those who want to exercises their creative freedom, the W Event Boutique is the perfect blank canvas to make your vision a reality. The venue features a whitewashed barn board paneling with floor-to-ceiling exposed brick accents.
Because of this backdrop, this is perfect for customizing your design and color palette. In addition, this venue can accommodate 160 guests comfortably and up to 300 guests for a cocktail reception.
5. da Vinci banquet hall
Photo taken from: davincibanquethall.com
Among the choices listed here, the Da Vinci Banquet Hall promises an experience reflective of their years in the business. Having been in operation since 1980, Da Vinci is one of the long-standing venues for weddings in the Woodbridge area.
Sporting a sleek and simplistic design, the Da Vinci Banquet Hall is brimming with sophistication. In addition, the venue is also known for its great food and dependable service.
6. Montecassino Woodbridge Inc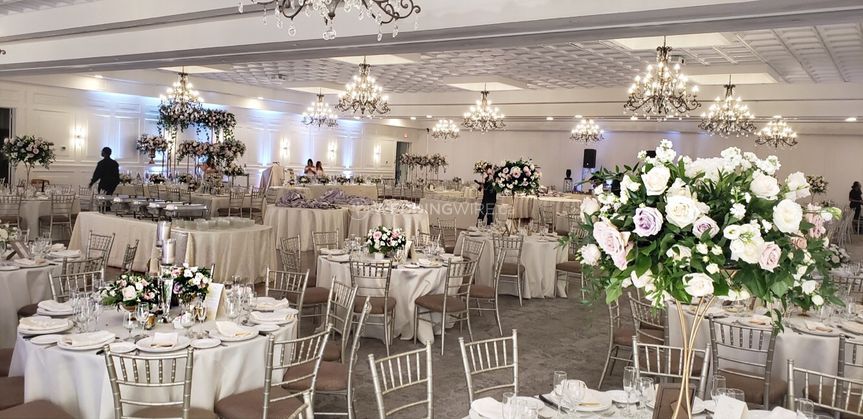 Photo taken from: montecassinowoodbridgeinc.com
All things considered, the Montecassino Woodbridge is probably one of the most solid choices for an event venue on this list. As elegant as it is versatile, it's the timeless and classic appeal that has made Montecassino a favorite choice among would-be event planners.
Without reservation, the food is a major attraction as well purportedly prepared by the Executive Chef Valentino. All in all, those looking for a complete wedding package may find just what they're looking for in the Montecassino.
7. The Royalton Hospitality Inc
Photo taken from: royalton.com
Touted as the ultimate venue, you may not find a venue as luxurious as the Royalton. Not only is the venue overflowing with timeless elegance and beauty, but also brimming with warmth and attractiveness that ultimately results to the wedding of your dreams.
What's more, the Royalton boasts of a fine culinary experience your guests will remember. Overall, the Royalton may just provide the wedding experience that's closest to your idea of a perfect celebration.
Adress: 8201 Weston Rd, Woodbridge, ON L4L 1A6
Contact: (905) 851-2325
8. The Country Club
Photo From: https://countryclub.clublink.ca/about/gallery/weddings/#gallery-4
For those look for outdoor with a beautiful view of lush greeneries, the Country Club is a fine choice. Having opened in 1965, the Country Club well-known for its expansive 18-hole championship golf course. But, it is also home to two large banquet halls that are perfect for hosting any event of any size.
With a magnificent view of the lush greeneries, no other venue can hold a candle to the visual splendor of the Clubhouse. To that end, this is the perfect choice for those looking for a great outdoor even experience.
9. Universal EventSpace
Photo From: https://universal.bypeterandpauls.com/gallery
Up to the present time, Universal Event Space has been home to many different events since 2015. It has hosted extravagant parties, weddings, and corporate gatherings, and many more.
With an area of 85,000 square feet, it can accommodate over 2,000 guests. You'll surely find ways to customize and decorate it to your heart's desire.
With six function rooms to choose from, you can transform it to fit any event. The food menu choices are exquisite and the audio-visual production, decors, and lighting are state-of-art.
If you want a grand celebration, the Universal Event Space is the place to be.
Adress: 6250 Hwy 7, Vaughan, ON L4H 4G3
Contact: (905) 326-8100
10. The Venetian Banquet & Hospitality Centre
Photo From: http://thevenetian.ca/gallery/#jp-carousel-1439
The Venetian boasts of over 35 years of experience in the events industry. They have recently renovated their premises to adapt to modern trends while maintaining the elegance they are known for.
They have a 30,000 square feet of space that can host any type of event, whether corporate, weddings or social gatherings. As a family-owned business, their commitment to quality service is their number one priority
Whether you're having a small intimate party of 30 or a grandiose gala for 800, they will treat each function as their own.
By and large, Woodbridge is home to many wonderful choices to host your special event. Whether you decide to celebrate in a banquet hall, a country club, or a humble heritage home, there's a venue that's just right for your tastes and sensibilities.