Real estate agents and property owners must know by now how home staging decors elevate the value and asking price of a property. Whether it's an on-site viewing, photography for brochures or an online tour, a well-designed property will definitely attract clients and can lead to a faster sale. You can opt to style the space yourself or ask for professional help.
There are hundreds of home staging decor and supplies companies in Toronto that can help you fast track that sale. So if you're in it for the ride, check out our list below.
1. Glow Staging
A big part of a successful staging is to bring clients in envisioning themselves living in that space. And we're glad to introduce you Glow Staging that can definitely help you with that. This team has an exquisite eye for design and resourcefulness, so you're sure to expect the property to be off the market in just a matter of time. With a wide selection of home staging decors, be it for real estate or commercial staging, interior design, or rentals, they got you covered. Rush on to their website to know them more.
2. VintageBash
If you're looking for creativity and experience, VintageBash is the one for you. This company does not just offer rental services for home staging decors but also caters for special events. Taking pride in the experience of providing top-notch customer service for their clients, this team of passionate and artistic individuals can help you achieve the style you're bagging for the space. From beautiful flowers for your foyer to luxurious plates to the coziest sofa, they have it in store for you. Don't delay any further, rush on to their website now to see what more they offer!
3. Mesa Interiors and Home Staging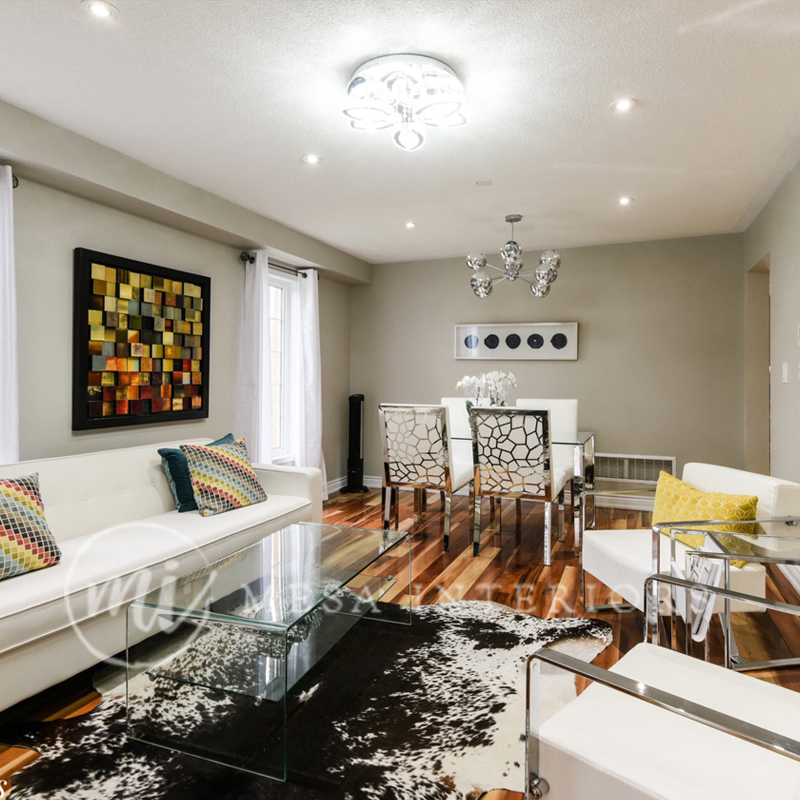 Want your space to look from average good to elegant perfection? Mesa Interiors is one of the most reputable home staging companies that can make that happen. Whether it's for designing your interior, a total makeover, or staging your property, this company will make sure that your selected style will be evident in every design they create. Ensuring only the highest quality of home staging decors, you're sure to expect a fabulous job that will sell and attract buyers fast. Aside from this, they also give you suggestions that are low cost but is effective in making your space more beautiful.
4. StyleBite Home Staging
If you are all about the first impression, StyleBite Home Staging is for you. They have mastered the style of getting the attention of mass people. So it's no surprise that the listing you will entrust to them is going to be a showstopper! Be it a condominium unit, investment property, or commercial space, the passion and expertise this company has could entice more potential clients and actual buyers. They offer home staging decor packages that you can freely choose according to your target market and style. So if you want to start as soon as you can, visit their website now!
5. The Last Detail Home Staging
You would want to move immediately after seeing a space styled The Last Detail Home Staging! With their tremendous amount of attention to detail, this company would not miss a peck of design that will surely mesmerize potential clients. From layout to completion of the design, this company with over 25 years of experience can assure you that they can make your property less spend time in the market. They specialize in contemporary design but have more to offer than meets the eye. Visit their website to see more of their portfolio!
website: www.lastdetail.ca
address: 1194A Caledonia Rd, North York, ON M6A 2W5, Canada
6. REDESIGN4MORE Home Staging Services
For property transformation that is within your budget and time, Redeign4more has the skills and talents to make it happen. Home staging decor and style are visual stories that can help your potential clients imagine themselves continue on in their lives within that space. And with the help of professionals like this company, you will surely achieve the peg you are going for. Whether it's for brochure photographs or on-site viewing, you can sit back and relax that your property will be sold in no time.
7. Baraka GTA Staging
Do you have a rough idea of what you want your space to look like but aren't quite sure how to put it all together? Let the professionals take over and watch them bring your vision into life! Baraka has mastered artfully combining home staging decor, lighting fixtures, and everything in between. They have worked in challenging spaces like lofts to modern home staging, so you're sure to expect a sight of living room perfection. Whether you want it shabby chic, contemporary or industrial, they got you covered. Connect with them today to schedule an appointment!
website: www.baraka.ca
address: 7163 Yonge St, Thornhill, ON L3T 0C6, Canada
8. Hope Designs
Home staging companies like Hope Designs cater to real estate agents and homeowners that are aiming to create a space for a family. This company will successfully market your property with its expertise and artistic skills not to mention, their incredible choices of home staging decor and supplies that you can choose from. Perfectly highlighting the most captivating features of the property, it will surely be sold in a blink.
9. Home Staging Visuals Inc.
Home Staging Visuals Inc. does not only provide service that pleases the eyes, but they also create an avenue of imagination for clients that will walk in the property! With their solid plan from start to finish, your property will surely be something that potential buyers will buy right after seeing it. The home staging decor selections they offer are large and versatile. Be it from tour photos, online walkthrough, or a physical visit, this company will undoubtedly blend your taste to their mastery.
10. Christopher Haggarty Home Staging & Design
Decorating a space is a lot more complicated than you think! But with Christopher Haggarty Home Staging & Design's mastery of interior aesthetics, you will surely skip all the stress and hassle of googling and watching Youtube videos online. They offer personal and thoughtful services that will surely make you come back for more projects in the future. Making sure that the clients get to feel what you want them to feel upon setting foot in the property.