The downscaling of weddings and other events does not mean less, but instead, has left more room for other elements you can add to your special day. In these crazy times, micro wedding planners come into mind to easen up the wedding jitters. But we know what you're thinking, you want to organize and plan your big day by yourself! While it can surely be fun, you will still experience stress and feel tired. So why not save your time and energy to focus on enjoying your big day?
Regardless of scale and volume, micro wedding planners will help you bring your dream into reality. There are a lot of creative and reliable intimate wedding planners in Toronto, so it's quite overwhelming to choose the right one for you.
These wedding planning companies are also mobile serving Toronto, Vaughan, Mississauga, Pickering, Whitby, Durham, GTA, and areas across Ontario.
1. WildBash Events
You're sure to experience a perfect wedding with WildBash's strong enthusiasm and expertise towards event planning! From an officiant down to the finishing touches, this full-service company will provide you a stress-free and memorable experience. This team of forward-thinking micro wedding planners will undoubtedly take your breath away. Whether you're envisioning a rustic-inspired wedding, classic elegance, or an out-of-this-world fantasy, they have you covered. Check out their website to know how they can suit your wedding!
Design your dream wedding without the creative block
An innovative wedding planning platform, Plan in Love effectively addresses pre-wedding concerns and transforms them into a streamlined and imaginative planning process. Our intuitive interface enables users to seamlessly design a captivating event tailored to their unique vision. With the support of our experienced team, each stage of the planning process is simplified, including selecting floral arrangements, choosing the ideal music, creating customized invitations, and securing exceptional vendors. Plan in Love offers a comprehensive solution for couples seeking to craft their own unforgettable wedding experience, even if they are initially uncertain about where to start.
2. Bellamy Loft
Do you want to celebrate your wedding day in the most intimate and romantic way? Bellamy Loft's resident micro wedding planners can definitely provide it for you! With their passion and knack for aesthetics, every event and client they've handled are all left happy and took the memorable moments that can last a lifetime. This venue has sister companies that could cater to every thing you need – from flowers, food catering, events styling, and even photography. So if you want a one-stop-shop experience, this one is for you.
3. Fusion Events
Are you dreaming of a wedding that is outside the box? Fusion Events can pull it off for you. This team of creative and expert event stylists can put together weddings and other events that will surely leave a remarkable impression on you and your guests as well. They are also known to shift as one of the most sought-after intimate wedding planners in Toronto, with their rich and highly innovative approach in every event they handle. Aside from weddings, they also provide service to other events such as corporate affairs and entertainment Are you ready to start planning your wedding with them? Visit their website and contact them.
4. Bisous Events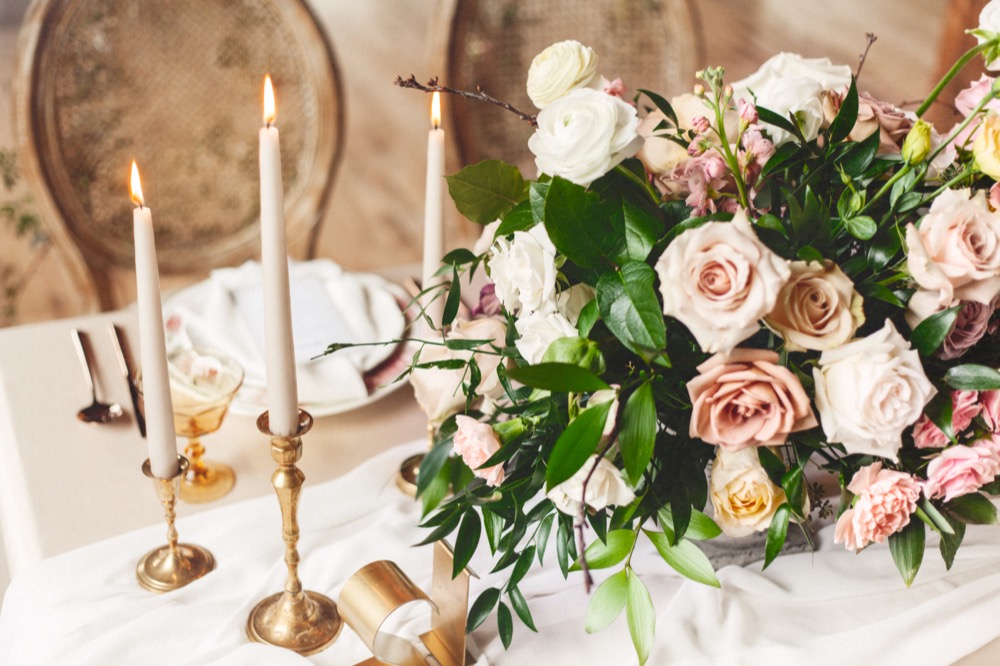 It can be daunting to find a common ground with your partner, but with Bisous Evetns, their top-notch customer service will help you come up with a theme and color scheme that represent you both. This company is French-inspired, so if you are dreaming of a Parisian-like wedding, this event planner is for you. They have mastered to play around with neutrals and other vibrant colored hues to complement each client that has varying personalities. In addition to that, this team of small wedding planners has a combined expertise with blending clean lines, aesthetics, color scheme, and everything in between. We won't hold your thrill any longer, visit their website now to request a quotation!
5. Karina Lemke
Thinking of holding your wedding at your backyard? Why not! It will create extra sentimental value and romance – especially if done by Karina Lemke! This company is one of the most reputable intimate wedding planners in Toronto that can turn your ordinary-looking backyard into a fairytale-like scene! With its team's out-of-this-world creativity and eye for design, this one of a kind small wedding planner can bring anything whimsical and seemingly impossible ideas into life! As you can see, this event planner is a fairytale princess' dream! Ready to be swoon away? Stop by their website now and get to know them more!
6. Devoted To You Inc.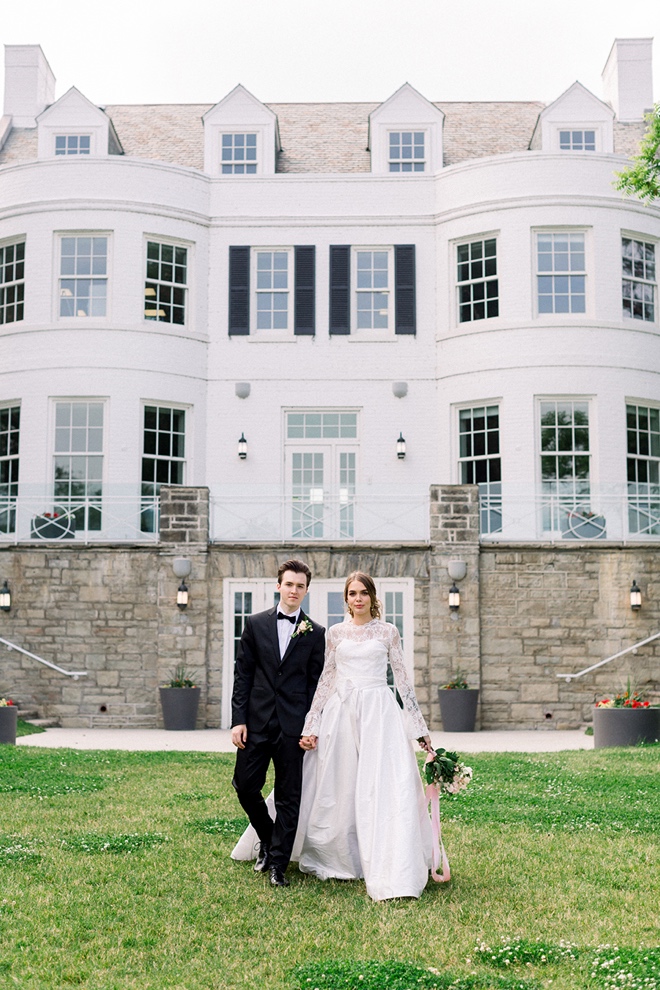 Chic and classy never goes out of style. For weddings that are unique and customized just for you and your partner, Devoted to You might be the right wedding planner you've been looking for. From finding an officiant down to its full execution, this planner has a meticulous preference and strong attention to detail to give you the most beautiful modern-day depiction of love your story. They will combine ideas and visions to create a true reflection of your love story. Whether it's day-of or month-of coordination they packages readily available for you.
7. Rebecca Chan Weddings and Events
Prepare to be taken away to wonderland with Rebecca Chan' impressive indoor event styling! Rebecca is a renowned event stylist who is known for her marvelous out-of-the-box designs. She has mastered the art of transforming a normal-looking room into any thing the couples to be wed can imagine, be it a jungle or tropical-like setup or a style that can cast a spell, she can certainly pull it off for you. She combines her tremendous creativity with great elements that take part in perfecting an event design. Truly one of the most sought-after wedding planners, choosing her will never go South.
8. Love by Lynzie
From the originator of The Pop-Up Chapel Co., Love By Lynzie takes pride in creating tangible memories and experiences for couples and other event hosts. With their 11-year experience in the industry, this team of wedding planners will undoubtedly create enchanting events that will impress even guests. They have a massive amount of talent, from blending textures and colors to perfectly translating the couple's love story into a design. Aside from that, this team of wedding planners has proven themselves masters by handling over a hundred of weddings, corporate events and other affairs. If you need more information to be convinced, head on to their website linked below.
9. Blush & Bowties
For always fresh and genuine perspective on organizing and planning a wedding day, Blush and Bowties could be the one you're looking for. They have mastered all aspect of events planning – be it weddings or corporate affairs. This micro wedding company specialize in charmingly stunning arrangements that is toned down but still bespoke and striking. Perfect for clients who want a more quiet design for their big day. To top it off, they make sure to provided the most personalized event for you, because who wouldn't love a perfect design translation of a love story?
10. Lustre Events
If you love countryside romance and every thing rustic in between, Lustre Events is for you. This company is owned by real-life partners, so you can be assured that every wedding and event they handle is balanced and well-considered before the big event. Morgan and Melissa work hand in hand to achieve what you have in mind – without the possibility of embarrassing your partner. So if you're looking for a wedding planner who can balance you and your partner's ideas, this micro event planner is for you.