Boxed peonies and bouquets are like a piece of heaven contained and wrapped. The fluffy appearance they have almost resemble the clouds which makes them immaculate.
More often seen in white and pink color, these miracles of nature also have other deep colors such as purple, red to maroon in tone, coral, and yellow. Blooming big and also fragrant, this queen of the garden is sometimes a better choice over mainstream roses. However, these are perennial flowers so make sure to purchase an arrangement during their peak!
Check out our list of flower shops offering out-of-this-world peony arrangements to send them as gifts.
1. FloralBash
Peonies are often understated. Nonetheless, these classic bulbs of beauty are as breathtaking and fragrant as roses. FloralBash accentuates the natural mesmerizing beauty of these blooms with their boxes. For clients who want a personal touch, this shop offers custom-made service. Starting at $155.00 CAD, a box contains 8 to 10 stems of peonies. But hurry, these are seasonal flowers so you might miss a chance at the sight of these! Click the link below before it gets sold out!
2. Berry Blush
Hailed as the thickest flower of all, peonies are considered as the queen of the garden. That's why boxed peonies and bouquets are effortlessly illuminating and utterly breathtaking. Berry Blush is another floral shop that offers peonies in a box or bouquet. Offering them at $65.00 CAD for 6 stems, you wouldn't want to miss this as a centerpiece or gift. So rush now onto their website to place an order.
3. Flower Creations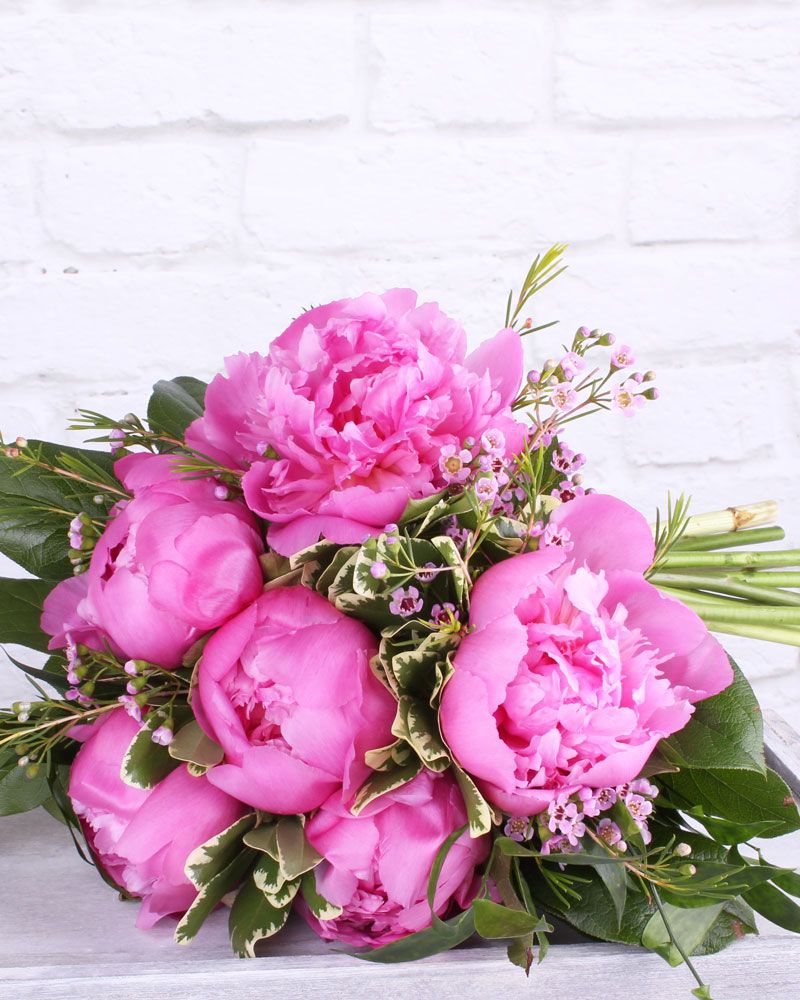 Peonies are naturally captivating so they don't really need much effort. That's why florists such Flower Creations are more focused on taking care of them. During delivery, these babies are wrapped in cello and put in water to keep them fresh. With an offer of $64.99 CAD, seasonal blooms like peonies should not be missed when you have the chance. So, place your order now by clicking their link below.
4. Bloomen
Bloomen is one of the premium floral shops in Toronto that has proven its reliability and expertise. So it's not a surprise that they are also offering stunning arrangements of peonies. A sight of well-cared peonies is to live for. This team of florists offers them at a ranging price of $119.99 to $139.99. Watch out for the sale price and place your order as quickly as you can!
5. Margo's Flowers
If clouds can be held, they must have resembled peonies, right? Margo's Flowers care for these babies like their real children – assuring that they will arrive at your doorstep in pristine condition. Lush and romantic, peonies are popular for a luxurious centerpiece. With an offer price of $80.00 CAD, any corner or tabletop will be spruced up! However, we have to wait a little longer because this florist's peonies are only available from late May to July. So save the dates and place order during these months!